[FilthyAndFisting] ISABELLA's anal fisting, prolapse and foot fisting!!!
FilthyAndFisting VEGETARIANS LOVE MEAT TOO!
100383-clip-2
Isabella
takes hard anal fisting, anal foot fisting and show big anal prolapse!!!
This crazy brunette babe starts off small, with a baby plug jammed in her butt, something to loosen her up as she deep-throats and gags on her fellas thick cock. She imbibes as much of his meat as she can, her gag reflex working overtime as it slides down her throat. Youd think that would be enough for her but no, as she screams for more, dirty babe gets one of her five a day as a pak choi is eased into her lubed butt. Watch as her perfectly slim young body is used and abused and how she gets some proper ass training as the green veg is replaced with a knuckle sandwich. The clenched meat digs deeper and her sphincter wraps around it like an ass glove. This filthy bint is a butt-fuck loving whore!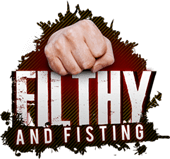 -=Join and DOWNLOAD NOW=-
---------------------------