Rocco's Intimate Initiations 2 (2015)
Rocco's Intimate Initiations 2 (2015)
Title
: Rocco's Intimate Initiations 2
Studio
:
Evil Angel

Director
:
Rocco Siffredi
Release Date
: 2015-11-02
Featuring
:
Adriana Chechik
,
Alby Rydes
,
Anikka Albrite
,
India Summer
,
Jasmine Caro
,
Jayden Lee
,
Jennifer White
,
Kiera Winters
,
Rocco Siffredi
,
Maddy O'Reilly
,
McKenzie Lee
With sex scenes lined up for every day of a U.S. visit, how can a busy pornographer get to know prospective performers? International director/stud Rocco Siffredi has a way: After the hot porn stars get into make-up and stylish lingerie at the shooting location, he brings them to a backstage spot -- a bathroom! -- and conducts one-on-one screen tests. Rocco's POV camera captures these informal, revealing encounters. 'Rocco's Intimate Initiations 2' presents 10 of these private interviews each showing excited babes visibly horny for the porn legend ... and a director enthralled by the individuality of each girl. Stunning Latina Jasmine Caro's eyes smolder and her jaws go concave as she sucks Rocco's gigantic cock. Her round butt cheeks quiver and bunch as she fucks. Strawberry blonde Maddy O'Reilly and Rocco have a breathless reunion -- their last scene was her favorite ever. Petite, dark-haired Adriana Chechik looks hot in the mirror as Rocco takes her bald pussy. He pries his thick meat straight up the ass of busty Asian Jayden Lee, and the ecstatic girl worships him ass-to-mouth. Butt-blessed blonde knockout Anikka Albrite gives passionate head and enjoys fleshy frottage -- his beefy cock grinding in her meaty crack. More meetings initiate leggy MILF India Summer, natural cutie Kiera Winters, inked hot ass Alby Rydes, hugely stacked McKenzie Lee and the huge nipple hard-ons of compliant Jennifer White.
Rocco's Intimate Initiations 2 Scene 1 Jasmine Caro, Rocco Siffredi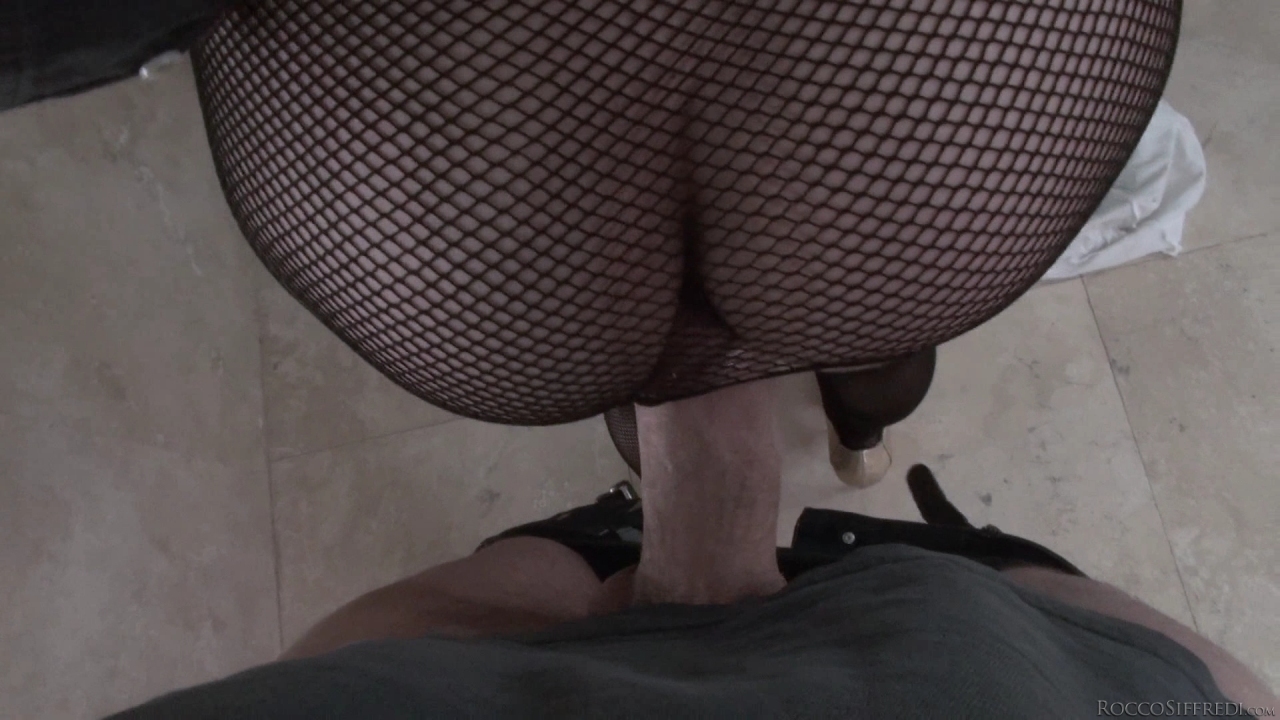 Before performing in a porn scene, stunning Latina Jasmine Caro auditions with director/stud Rocco Siffredi in a luxury bathroom. The dark-eyed, hot-bodied beauty strips out of a slinky, white dress and French kisses the director; her eyes smolder and jaws go concave as she sucks his gigantic cock. He shoots POV footage as he sticks his prick under her net stockings for a doggie-style fuck. Jasmine sucks tasty cock pussy-to-mouth in more POV action. Slamming sex makes her moan and gasp. Her hot, round butt cheeks quiver and bunch as she rides dick. They share 69 and Jasmine tongues his sensitive penis head. This audition is intense and personal, till they have to go back to work.

>>Join and DOWNLOAD<<
Rocco's Intimate Initiations 2 Scene 2 Maddy O'Reilly, Rocco Siffredi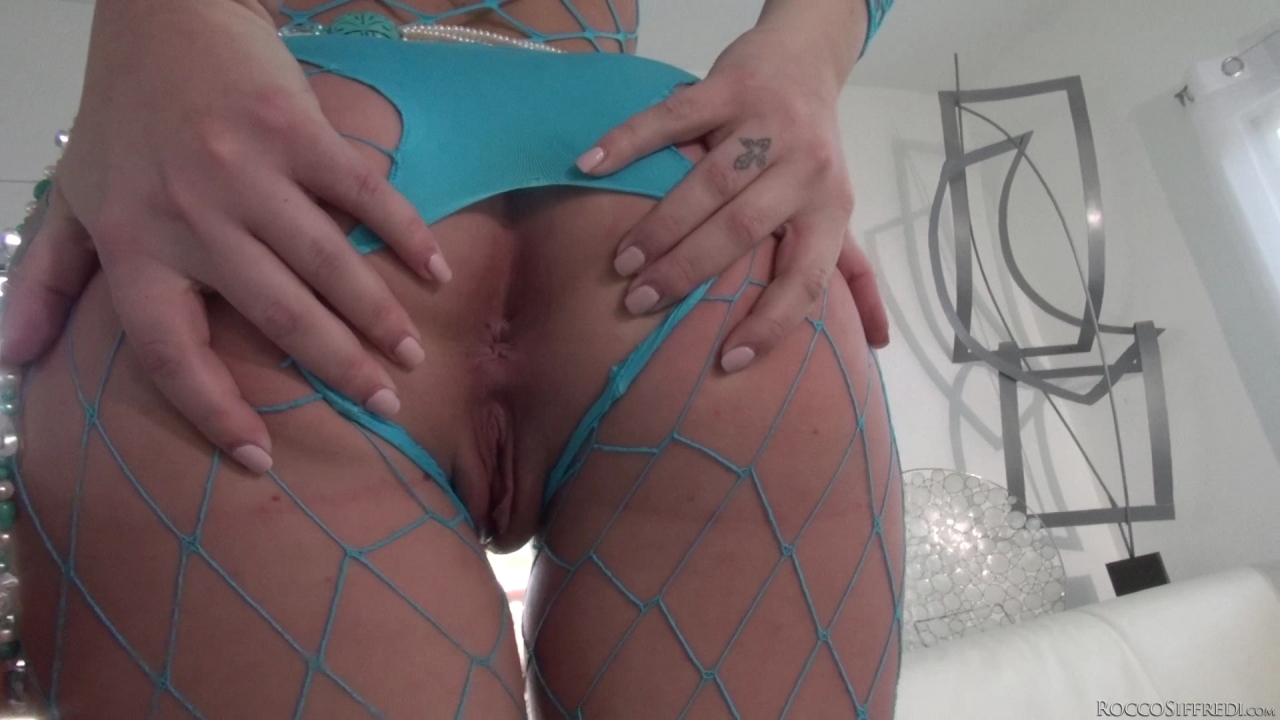 Strawberry blonde Maddy O'Reilly's fleshy, all-natural body looks enticing in her fishnets-and-heels outfit as she re-connects with stud porn legend Rocco Siffredi. It's their private, very personal backstage reunion before a scene, and Maddy's excited beyond words because her last scene with Rocco was the best of her life. He teases and fingers her into masturbatory reverie. Maddy makes full, intense eye contact with Rocco's POV camera as she worships the gigantic cock she calls 'so perfect.' Her cocksucking, plus intense French kissing and brief fucking, make Maddy's cunt creamy. This backstage honesty leaves them primed to go shoot some porn.

>>Join and DOWNLOAD<<
Rocco's Intimate Initiations 2 Scene 3 Adriana Chechik, Rocco Siffredi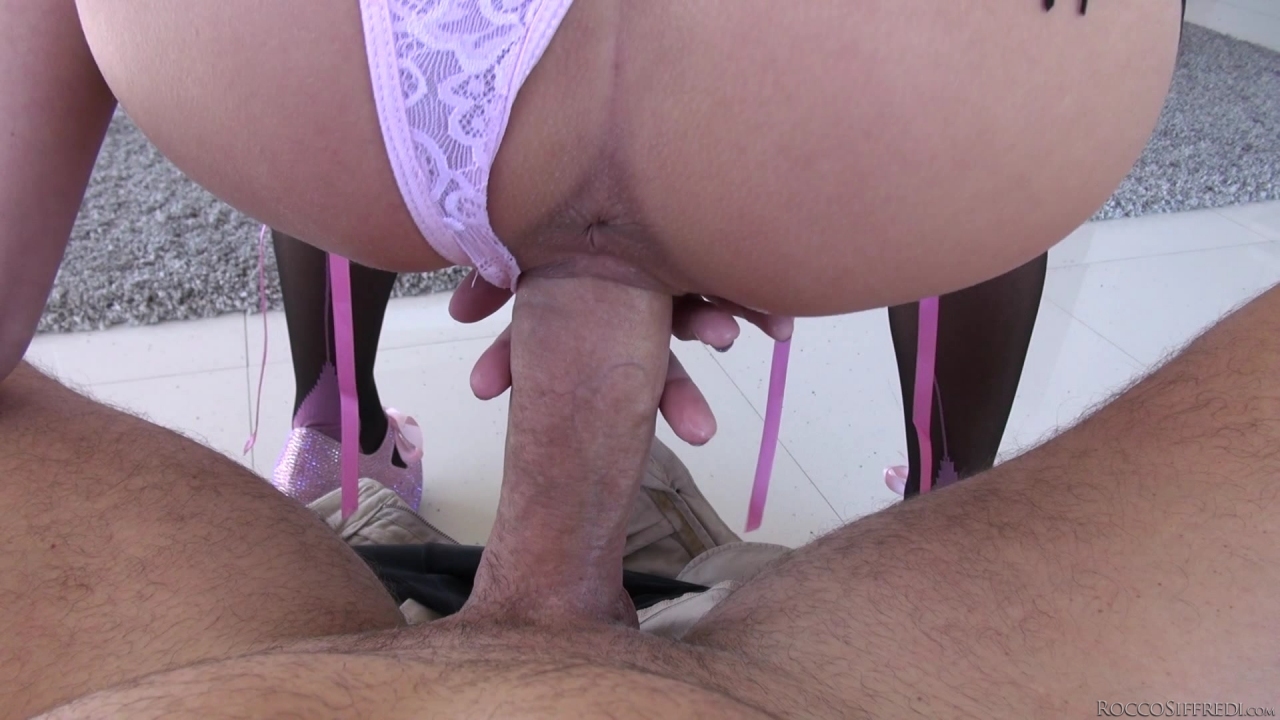 Petite, dark-haired American sex star Adriana Chechik meets famed director/stud Rocco Siffredi for some intimate backstage time before a scene. She's hot in a T-shirt, short shorts, seamed stockings and heels. He fingers Adriana's tight, pretty butthole, and the submissive slut tastes his finger ass-to-mouth. Her beautiful, green eyes make contact with the camera in POV blow job footage. More POV shooting shows doggie-style fucking, with Adriana's face in the mirror. The camera caresses her natural tits, seductive smile and shaved-bald pussy. Spit flows in a face fuck that makes Adriana all hot and bothered, so they depart for their scene.

>>Join and DOWNLOAD<<
Rocco's Intimate Initiations 2 Scene 4 Jayden Lee, Rocco Siffredi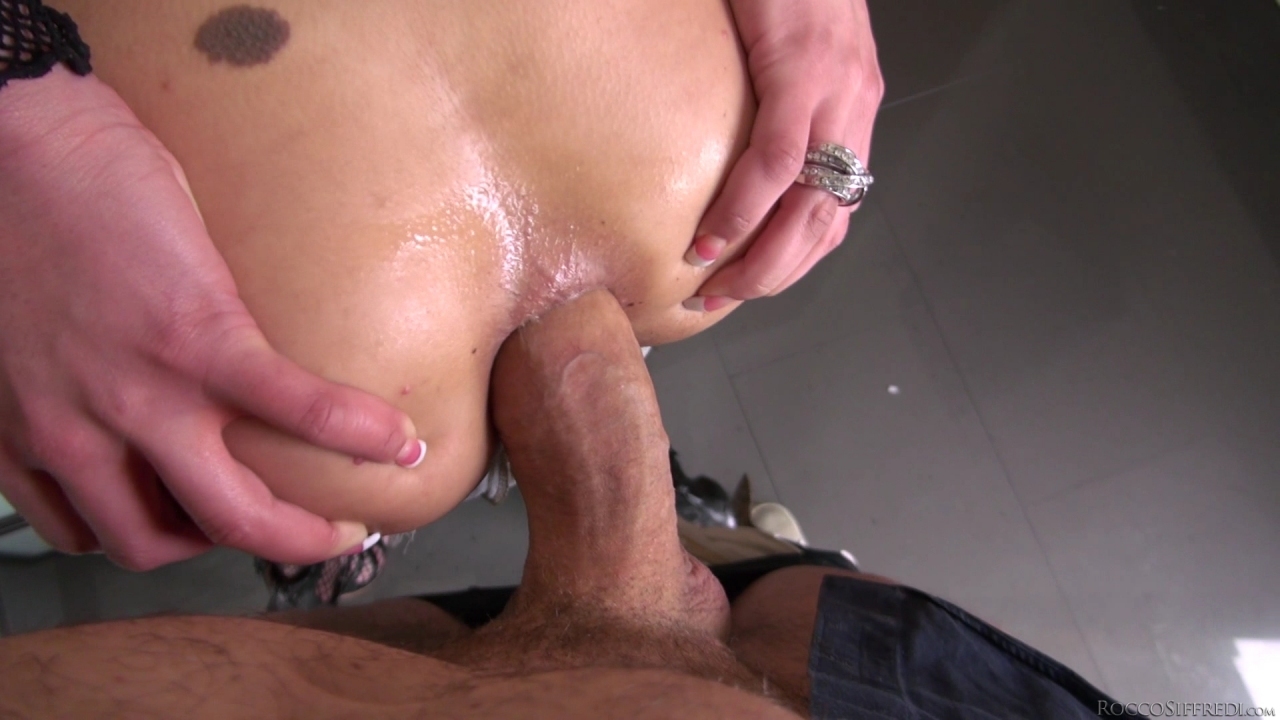 Busty-but-petite Asian-American beauty Jayden Lee wears fishnet lingerie, tiny shorts and a sexy hat. Her scene with legendary stud/director Rocco Siffredi has been postponed, so they share a private, backstage session. She digs open her pussy to show her clit, and submissive Jayden grooves as Rocco stuffs two fingers up her asshole. He chokes her on his ass-flavored fingers. Jayden can almost throat his huge meat, and spit flows as she tries. He pries his prick straight up her tight ass; Rocco's POV footage of the standing, doggie-style sodomy shows Jayden clutching open her cute butt cheeks, and in the mirror we see ecstasy on her face. Breathless Jayden orally worships cock ass-to-mouth.

>>Join and DOWNLOAD<<
Rocco's Intimate Initiations 2 Scene 5 India Summer, Rocco Siffredi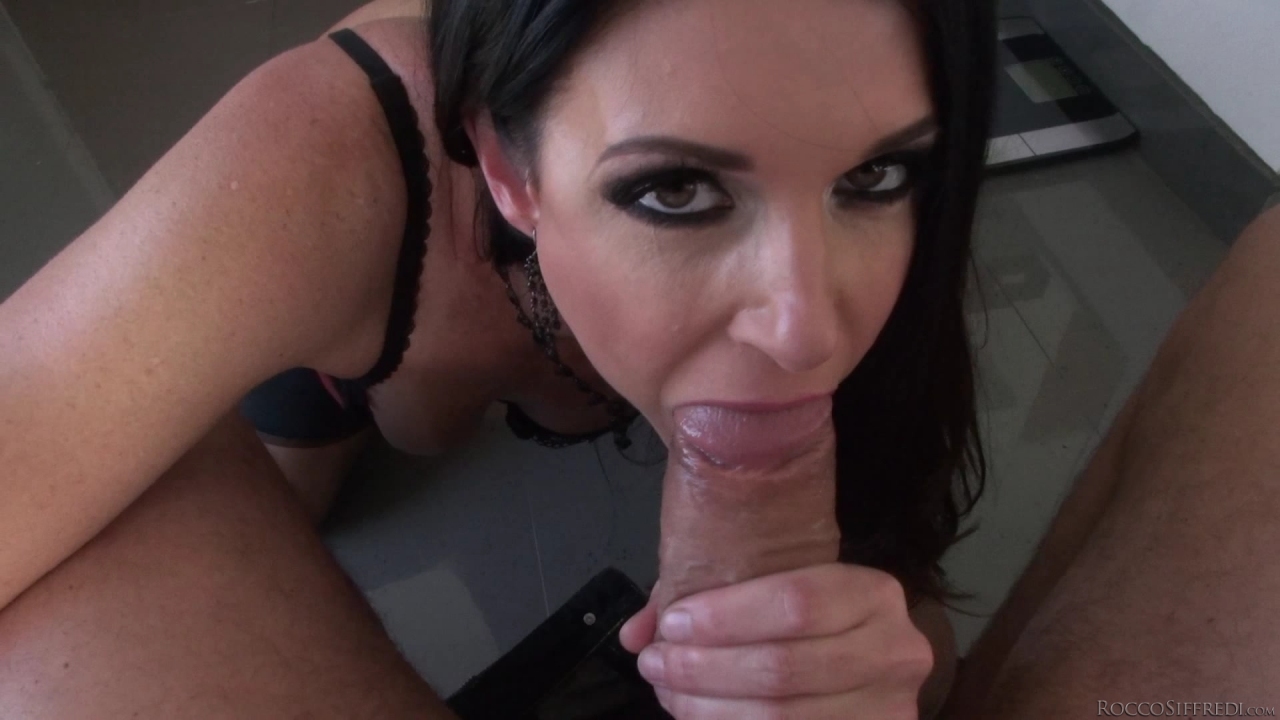 Longhaired, natural-bodied MILF India Summer looks stylish in lingerie and heels. She visits director/stud Rocco Siffredi in a backstage bathroom for some private moments before her regular porn scene. Rocco tastes the labia protruding from her crotchless panties and fingers her wet cunt as she masturbates her clit. After tasting his finger pussy-to-mouth, she goes down for a passionate BJ as Rocco shoots POV-style. He rubs his cock in the groove of her ass. India grips the mirror, groans and masturbates in a long, doggie-style slam-fuck that gets her off. She can almost throat his vag-flavored meat. That's a proper warm-up for her scene!

>>Join and DOWNLOAD<<
Rocco's Intimate Initiations 2 Scene 6 Kierra Winters, Rocco Siffredi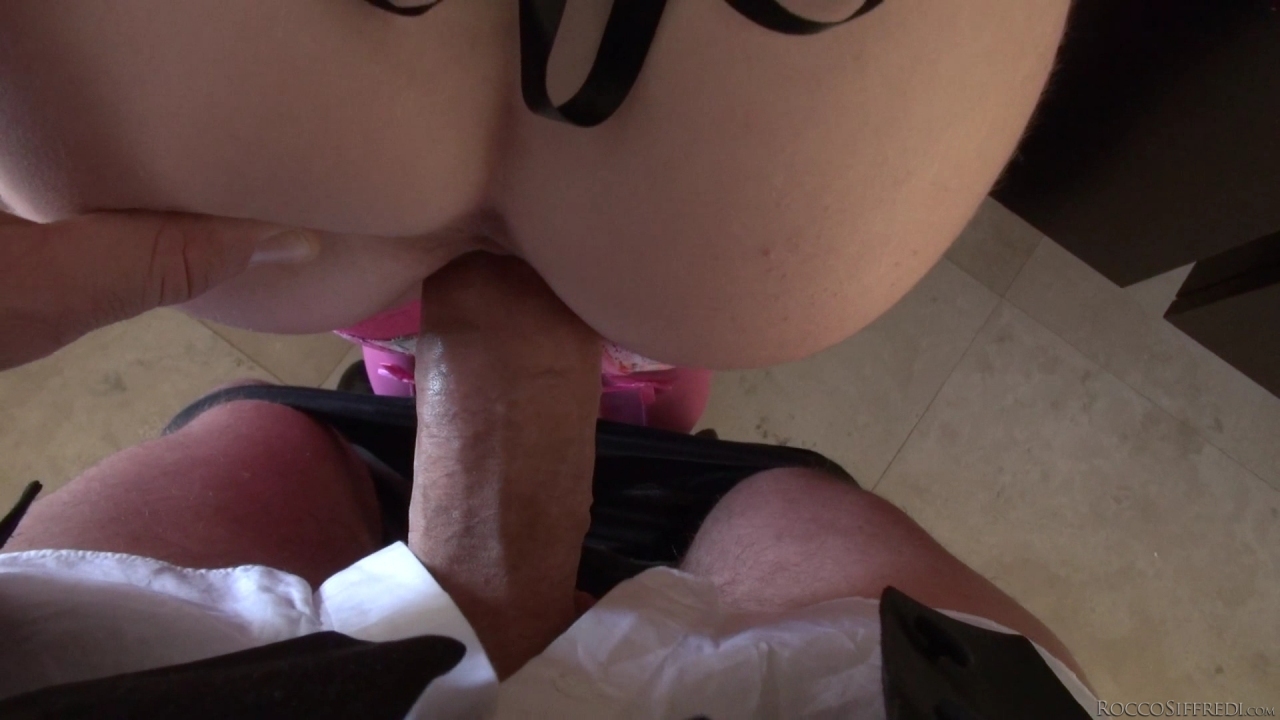 Tattooed, auburn-haired cutie Kiera Winters has a backstage meeting with director Rocco Siffredi -- it's in a bathroom at the location of a porn shoot. They come together for a few private moments before her scene. In stylish lingerie she shows natural breasts and a tight figure. Rocco interviews Kiera about her sexual preferences. He fingers her shaved, wet pussy (with its little trail of pubes). Kiera sucks Rocco's massive meat, her pretty blue eyes making strong contact with the camera as he shoots POV-style footage. In more POV action, he fucks her doggie-style against the mirror, making Kiera grunt and gasp.

>>Join and DOWNLOAD<<
Rocco's Intimate Initiations 2 Scene 7 Anikka Albrite, Rocco Siffredi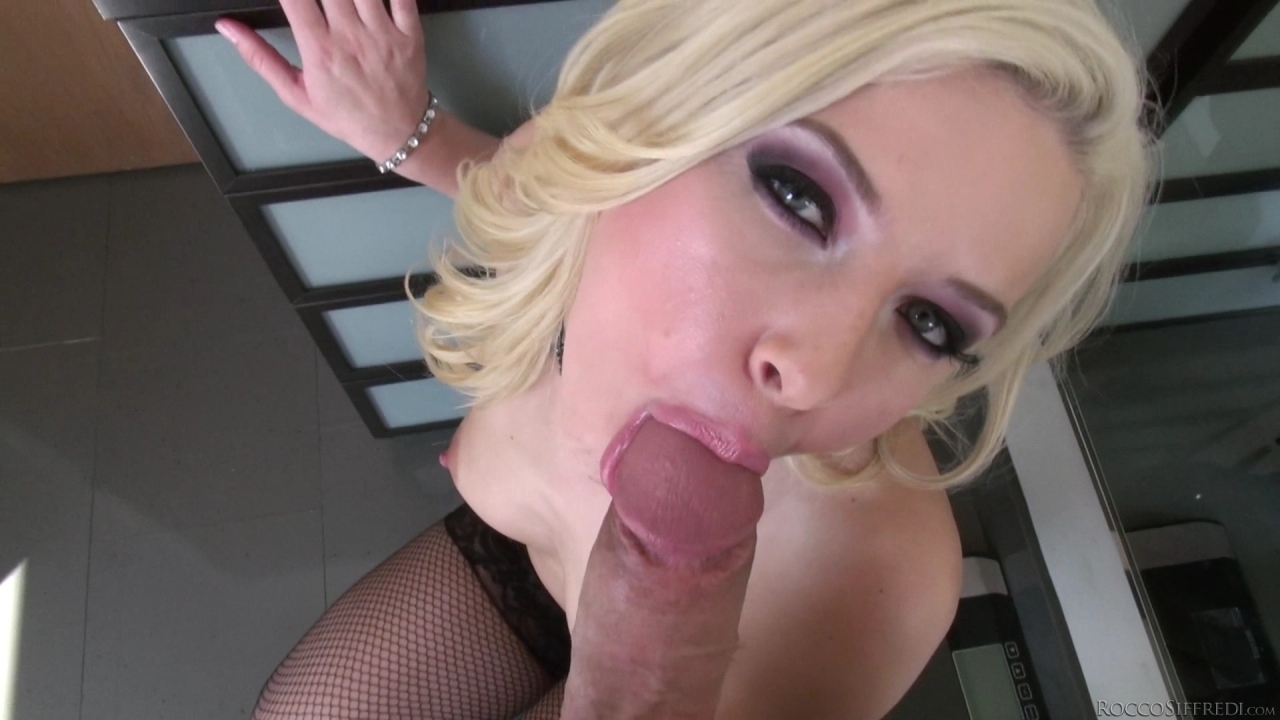 Ass-blessed blonde knockout Anikka Albrite's backstage interview with director Rocco Siffredi goes down in the bathroom! She shows up wearing stylish lingerie, seamed stockings, stilettos and an electric smile. Asked why people say she's so much fun, she turns to show her stunning rear asset. Rocco feels up her bouncy buttocks. The natural-breasted minx loves his huge cock and goes down for a test BJ, with hot eye contact as Rocco shoots POV footage. He fucks her throat. There's meaty frottage -- his meaty cock grinding in her meaty ass crack. Rocco spreads her thick, chewy labia. Anikka's gorgeous smile indicates they'll be working together soon!

>>Join and DOWNLOAD<<
Rocco's Intimate Initiations 2 Scene 8 Alby Rydes, Rocco Siffredi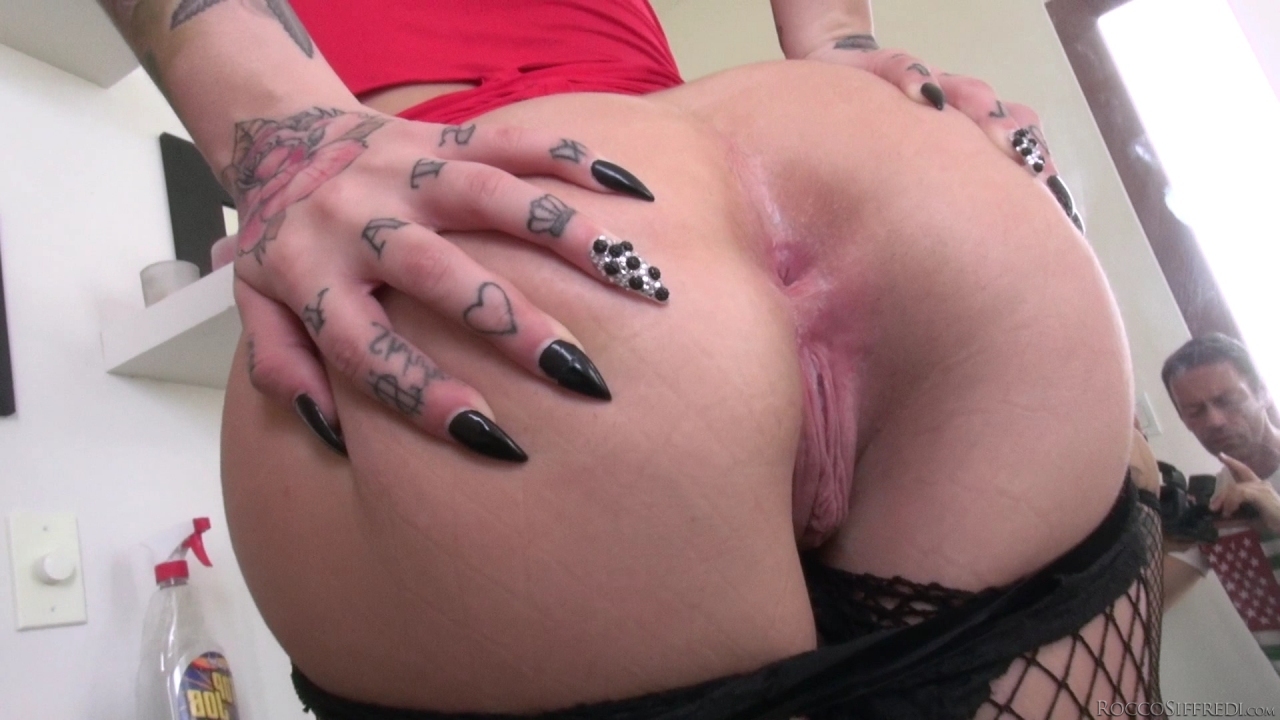 Dramatically inked alt girl Alby Rydes, a native of Albania, meets director/stud Rocco Siffredi for an on-camera interview in the bathroom of a porn shoot location. She poses in a rad fishnets-and-stilettos get-up, showing off long hair, huge lips, a hot bod and a stunning ass. Rocco fingers her pussy and tight bunghole. In POV footage, he captures her cocksucking technique. The pornographer frottages her, rubbing his thick meat in her breathtaking butt crack. In more POV-style action, Alby grunts and masturbates as Rocco porks her doggie-style, with hot mirror shots showing the reverse angle.

>>Join and DOWNLOAD<<
-------------------------------